I still need to make good on my promise to recap my "adventures in feminist summer reading" as mentioned when I started the 31 days of girl power series, but first I feel obligated to cover all the other books I've been reading. As it happens, they're all best-sellers. Here's a list of short(ish) and sweet reviews, inspired by the twitterature of the brilliant bibliophile blog Modern Mrs. Darcy (which I discovered thanks to Charlotte).
First, two questions for you:
1. Does best-selling status make you more or less likely to read a book (and why)?
I can see both ways–sometimes I don't mind the sticker of approval from the masses–I am terrible at picking books on a whim at the library or bookstore. But I'm also skeptical–popularity doesn't equal literary virtue.
I can kind of relate to Britta on Community, who proudly declares that she only just started watching a Game of Thrones-esque show because "I don't start watching shows until they're so popular that watching them is no longer a statement."
2. Do you read discussion questions at the end of the book? Do you like them, learn from them? Do you care if they're written by the author?
I ask because I thought the questions written by Kathryn Stockett for The Help were uninspiring and slightly cheapened the satisfaction I felt at completing the book. But the Q&A section John Green wrote for The Fault in Our Stars was nearly my favorite part of the book. Perhaps because he was answering questions and not posing didactic questions? Anyway, let me know what you think.
On with the reviews! (Links are to Goodreads, although next time I may get fancy and use Amazon affiliate links.)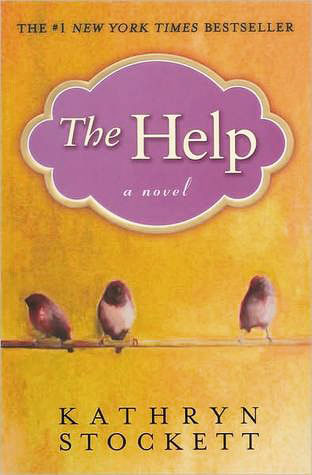 The Help, by Kathryn Stockett (4 stars)
Procrastinated reading this–assumed it was a best-seller because it's a feel-good girlfriend novel. Nope. Female relationships were sometimes catty but still believable. Gained perspective on the grueling racial discrimination and violence of the not-so-distant past. Enjoyed character development and dialects. Loved Aibilene, and her tenderness for and teaching of Mae Mobley. Loved the NY editor. Fave quote: "Wasn't that the point of the book? For women to realize, We are just two people. Not that much separates us. Not nearly as much as I'd thought." #fiction #worththehype
The Guernsey Literary and Potato Peel Pie Society, by Mary Ann Shaffer and Annie Barrows (4 stars)

Loved the glorification of reading/books, appreciated the commentary on war and learning about a little-known story of the occupation. Found the ending so forced and ridiculous I thought my audiobook had somehow cut out the real ending. (Maybe it's because the author's niece helped her finish?) A little annoyed by the saintliness of the two protagonists (Juliet/Elizabeth). Still, an enjoyable, rewarding read. #historicalfiction #perfectaudiobook #goodbookbadending
The Tipping Point, by Malcolm Gladwell (5 stars)
Gladwell takes complex/important/abstract ideas and makes them seem obvious. (Actually, he uses the phrase "this may seem obvious, but…" a lot.) Fluid writing, solid research, compelling synthesis of ideas. #nonfiction #audiobook #obviousnotobvious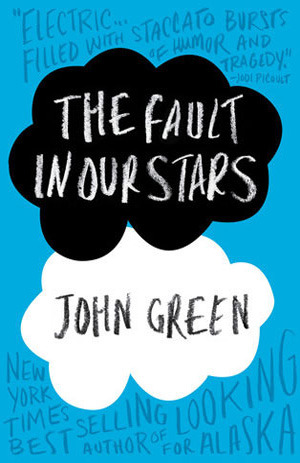 The Fault in Our Stars, by John Green (4 stars)
It's hard to separate my admiration for John Green from the story. Love his Crash Course videos and nerdfighteria, love his belief that "books belong to their readers!" and love the Q&A at the end. The book is brilliant because it capitalizes on classic YA tropes (teen geniuses, star-crossed lovers, a manic pixie dream girl boy) but still finds ways to challenge its audience. #YAfiction #worththehype #onlycriedonce #ihavenoheart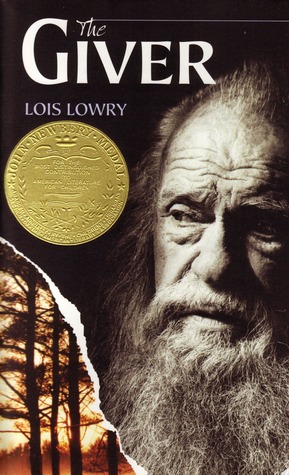 The Giver, by Lois Lowry (5 stars)
Reread this classic to refresh my memory (still need to see the movie). Always love seeing things in a novel I didn't discern as a younger reader. Also interesting to contrast to currently popular dystopian YA novels, as this was the first of the genre. On this reading: most compelled by the denigration of birth mothers in the novel's society, and the overwhelming truth that an existence without pain is without progression and without love (an idea reinforced in my current book, The God Who Weeps). Worth listening to the audio, if only for the narrator's amusing pronunciation of the word "awkward." #YAfiction #audiobook #justsaynotosamenes
Currently reading… The Crucible of Doubt and The God Who Weeps, both by Fiona and Terryl Givens.
*****
BONUS USAGE TIP!
Is it "best-seller"? "Best seller"? "Bestseller"? I prefer "best-seller," but here's what the style guides have to say:
AP Stylebook: best-seller Hyphenate in all uses.
Chicago Manual of Style: No explicit guideline, but one example in 5.54 states "the writer whose book was a best seller."

New York Times Style Guide (it is their list, after all): best-seller list Make it the New York Times best-seller list when the newspaper's name serves as a modifier or The New York Times's best-seller list when the newspaper's name serves as a noun. But the books are best sellers.